Yoga
DRU yoga group
Mondays from 11am to 1pm
DRU Yoga is based upon flowing movements, controlled breathing and visualisation, DRU Yoga is both a graceful form of exercise and a potent means of stress relief. With its foundations set firmly in ancient yoga tradition, DRU Yoga is a style that has been passed down through the generations it works on the body and the mind, strengthening core stability and building a heightened feeling of positivity and empowerment. DRU Yoga classes are tailored to the level of the individuals within the class and usually contain energy block release (EBR's), postures, flowing yoga sequences, pranayama (the science of breath), and relaxation. Reasons you feel great doing DRU Yoga: Joints are kept relaxed and soft during movements (as in Tai Chi) this creates flexibility and a free flow of subtle energy, it protects your joints and increases strength and stamina. DRU Yoga energy block release (EBR) sequences, easy to practise, flowing movements that help to release tension physically, mentally and emotionally. The spinal wave twist are core features of DRU enhancing spinal health and vitality. An understanding of core stability and muscle balance is a major focus of the DRU style. DRU Yoga works to balance the chakras (energy centres of the body) and access the powerful energy of the heart. With flow of movement, DRU Yoga creates powerful moments of stillness which we call "DRU points".
If you want to physically strengthen your body and emotionally enhance your mind, DRU Yoga will give you the tools to help you cope with the stresses of modern living. All enquiries to Wendy Chung DRU Undergraduate: 07789638969
Hatha Yoga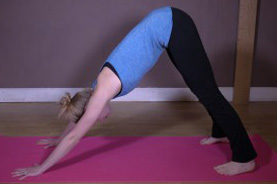 Mondays from 7.30pm to 9.00pm
Hatha Yoga classes with Christine, suitable for all levels.
Yoga has been my passion for over ten years and I'm a fully certified 200hrs Yoga Alliance teacher. I'm teaching open level classes, suitable for both beginners and more experienced students and incorporate pranayama (breathing exercises) and asana (physical yoga postures) in my yoga classes to create balance, relaxation and general well-being.
Having suffered from back problems since my childhood and having found yoga particularly therapeutic I pay close attention to alignment and posture during my personal practice and the classes I teach. I believe that yoga is accessible to everyone no matter what our experience, flexibility or physical limitations are.
Please contact Christine:
mobile: 07930-557569
email: yogaberry.uk@gmail.com
For prices and further information visit www.yogaberry.net
Body & Brain Yoga, Taichi

Reduce stress and gain energy from mindfulness and movement

YOGA + BREATHING + MEDITATION

With a brain oriented holistic approach to health, Body and Brain Yoga not only improves flexibility and strength, but also gives tools for living mindfully and creating a more balanced lifestyle. The exercises are suitable for all ages and body types. The gentle stretching exercises increases flexibility and strength. The breathing exercises and energy accumulation recharges the body. The Meditation and Brainwave Vibration exercises help to unleash the body's natural ability to heal, and helps you begin to feel your own energy in and around your body.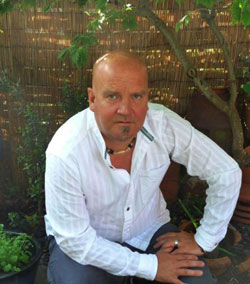 Peter Paul Parker is the instructor of Body and Brain Yoga for this area. Peter is very passionate about the practice because of the way it has improved his own personal health together with his family and friends. The classes are inclusive and fun, and really focus on how you feel rather than concentrating on perfect posture to start. The classes are designed for everyone to benefit. The exercises are simple, and benefit the whole body, as well as the mind, and your energy. Why not come along to the next class. You are more than welcome.

Time : Sunday 10.50 am to 12.15 pm.
Starting in May 2017 - £10 per session

Telephone: 07770 930949 Email: peter@peterpaulparker.co.uk

He looks forward to hearing from you and hopes you will come along and try this established form of exercise to help improve your health, wellbeing and happiness.